HOME | ORDER NOW | ABOUT US | SITE MAP | POLICIES
Custom
Non-Greek Designs & SYMBOLS
We have one of the LARGEST selections of Greek and non-organizational symbols and icons available. On this page you will find Non-Greek, Musical, and non-organizational symbols and icons. These designs are available as small or large designs (unless otherwise noted) . Many may be reversed in color or used on other backgrounds. Open designs may have additional letters, numbers, chapters, etc. included at an additional cost.
Please note that these symbols (and pictures of these symbols), along with all of our other designs and pictures on this website, are COPYRIGHTED designs and may NOT be copied, scanned, nor reproduced without the written permission of University Apparel, Inc.
The following designs/symbols may be added to any of our standard offerings to create your own custom-designed Greek paraphernalia -- such as bags, caps*, shirts, jerseys, jackets, etc. (Not all designs available for caps.) Large symbols generally add $35.00 to the cost of garments when not included, while small symbols generally add $15.00 to the cost of the item when not included in the design or price.
For ++marked designs, add $5.00 for small emblems and $15.00 for large emblems
Many symbols are available with chapter, date, or number inside at an additional cost. You can choose different colors than the ones shown below and many design styles can be modified to suit another organization.
---
Non-Greek Organizations | Musical Symbols |
Non-Specific Symbols | Borders & Drop-Ins | Custom Symbols
DISCLAIMER NOTICE: All images displayed herein are examples of embroidered symbols only. They are not for use on printed materials. They have been previously designed original or generic art and/or were requested by customers for parody purposes only. Any similarity between the images contained herein and any person's likeness or any company trademark is purely coincidental. UNIVERSITY APPAREL disclaims and denies all expressed or implied warranties against infringement of design. Customer warrants that it has the right to use the artwork, logos, design, etc. that is/are requested to be placed on UNIVERSITY APPAREL products. Customer also warrants that it shall defend, indemnify, and hold harmless UNIVERSITY APPAREL it's officers, shareholders, employees, and agents against any claims for damages and costs, including but not limited to attorney's fees and costs, in any cause of action, including but not limited to an infringement action, as a result of embroidery, applied lettering, and/or printing of the requested artwork, logos, design, etc. University Apparel, Inc. assumes no liability or responsibility to determine whether a customer has secured consent from any party for the use of their image, logo or trademark. The use of this web site constitutes your acceptance of our Terms of Use.
---
Non-Greek Organization Emblems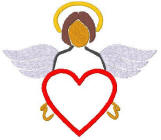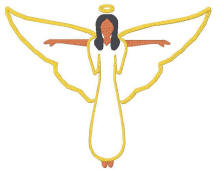 Alpha Angels/LBG: A w/ wings, Angel holding A, Angel holding heart*, Angel (various), yellow rose (long-stem)
*available plain, with LBG, A, or with AAI
Alpha Sweetheart: A-heart, A-heart-A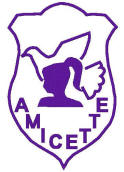 Amicettes (Zeta Youth Auxiliary): shield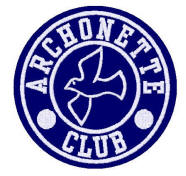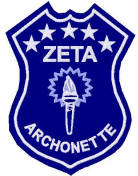 Archonette Club (Zeta Youth Auxiliary): Archonette Club circle, shield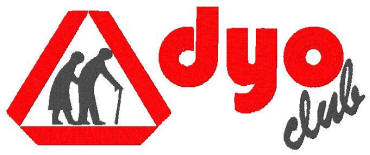 DYO Club: DYO Crest, DYO Club words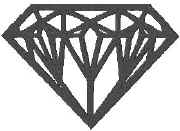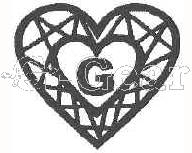 Groove Gem: diamond (gemstone), G-Heart shaped Diamond
for Groove Gem paraphernalia, visit http://www.thegreekshop.com/ggear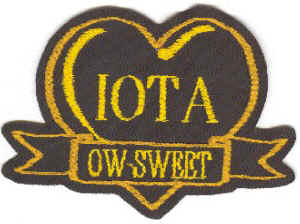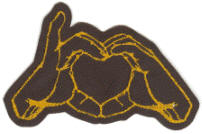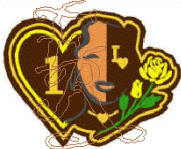 Iota Sweethearts: Iota Heart, Iota Heart Bear, hand-sign, founding oval, long-stem yellow rose, I-heart
for more Iota Sweetheart paraphernalia, visit http://www.iotawear.com/sweetheart.html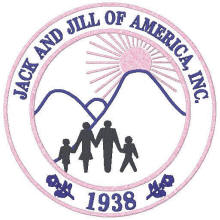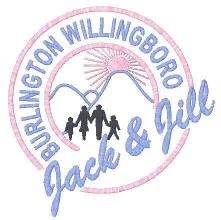 Jack and Jill: Logo (outline mountains), Logo 2 (filled mountains) ++, chapter logo++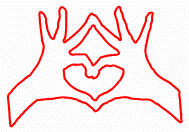 Kappa Diamond: K w/ diamond gem, hand-sign
Kappa Silhouettes: symbol
Kappa Sweetheart: hand-sign, K-heart





KKI: crest, Claddagh (plain), Claddagh w/ KKI, red rose, Diamond Krossed staffs*, Diamond Krossed staffs w/ girl*, hand-sign
*available plain, with letters or number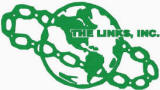 The Links, Inc.: logo (plain), logo w/ words, white rose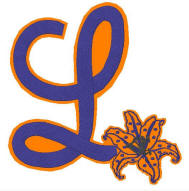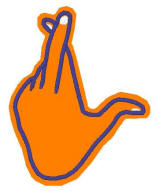 L.Y.L.A.S., Inc.: tiger lily, L w/ lily (large only), hand-sign

Omega Essence: W-E heart, unicorn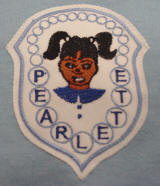 Pearlette Club (Zeta Youth Auxiliary): shield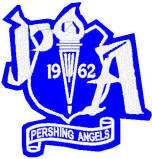 Pershing Angels: shield, dove, Angel holding shield*
*available w/ number on beret (large only)


Philos (Sigma Gamma Rho Auxillary): symbol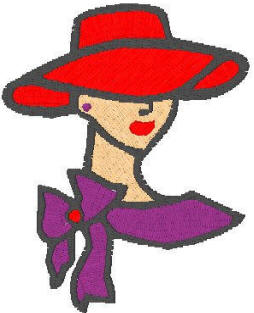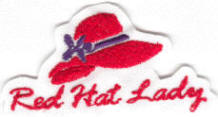 Red Hat Ladies: Red Hat Lady circle, Pink Hat Lady circle, various ladies with red or pink hats, red hat (with or without wording underneath)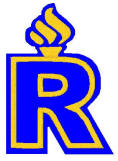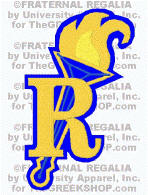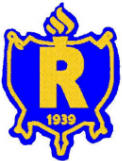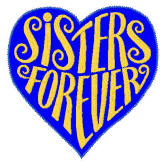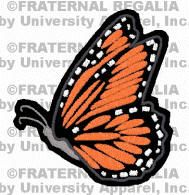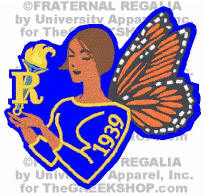 Rhoers (Sigma Gamma Rho Auxillary): Rhoer R (2 versions), Rhoer crest, Sisters Forever heart, monarch butterfly, Rhoer Girl++
Rho Rhoses: R-heart w/ rose, long-stem white rose, white rose

Sigma Doves/Dove Inc.: dove w/ S, doves (various)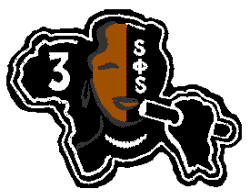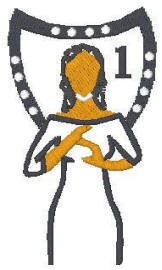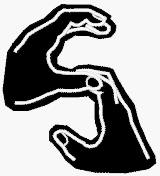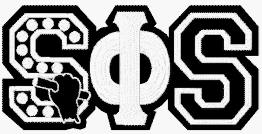 Swing Phi Swing: Swing Evolution, Hand-sign Lady w/ Shield halo, Panda Girl, Hand-sign, Letters w/ hand + pearls
for SFS® paraphernalia, visit http://www.thegreekshop.com/ggear



Top Ladies of Distinction: outline crown, solid crown* , crown w/ orchids
*add $10.00 for small, $25.00 for large

Turtles: Turtle logo, YBYSAIA turtle, turtle, Turtle Crossing, turtle playing sax
for Turtle paraphernalia, visit http://www.themaac.com/turtles.html


Xinos (Phi Delta Kappa Youth Auxillary): symbol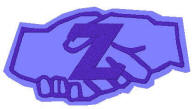 Zeta Amicae (Zeta Auxiliary): Z pin
back to the top
---

AKA Honey-Do

Kappa League: KL Fist, (with or without diamond), KL Diamond, KL hand-sign, KL Mask, KL oval, KL Circle, KL shield, KL Man, KL Broken circle++, KL Oval #2
BCAC KLDL logo*
*Note: BCAC KLDL logo is for the use of Burlington-Camden (NJ) Alumni Chapter's KL group only.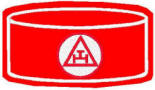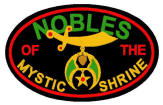 Masonic Order: Standard and Special Emblems for all houses, Mason, OES, Royal Arch, HOJ, R&SM, LOCOP, Knights Templar, Cyrenes, Consistory, Golden Circle, Shrine, DOS, DOI, etc.
for Masonic paraphernalia, visit http://www.themaac.com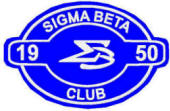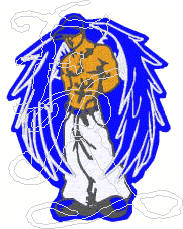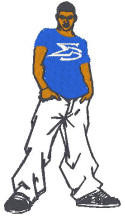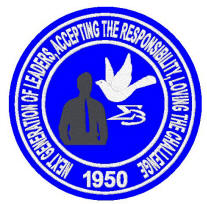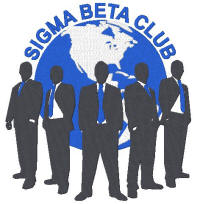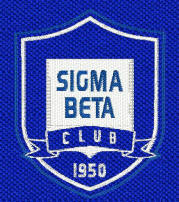 SB Club (Youth Auxillary): SBC Oval (Now with SBC letters inside), shield, winged boy, SB boy (with SBC), motto circle (with SBC inside), worldwide++, SBC shield #2++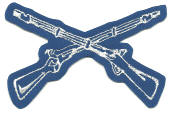 Pershing Rifle: P/R badge w/ bolt+, crossed rifle badge+, crossed rifles (detailed)*, crossed rifles (solid, small only)*, chameleon*, torch, white rose, P/R crest (large only)
*available plain or with P/R or numbers. +bolt or flame can be red or white (please specify)


Sigma Rhomeo: knight w/ shield, knight's head, SR w/ knight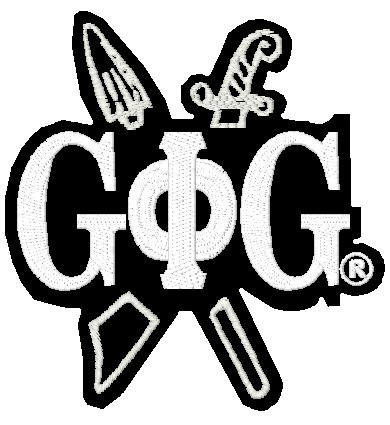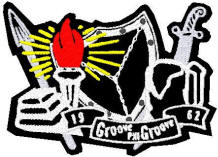 Groove Phi Groove®: GFG® w/ sword & spear, Groove combo, G w/ sword, special chapter symbols*
*Select from chapter symbols (school mascots), such as: Bear, Bulldog, Cougar, Eagle, Hawk, Owl, Panther, Quaker, Spartan, Tiger, Wolf, Yellow jacket, etc. Contact us for more information.
for GFG® paraphernalia, visit http://www.thegreekshop.com/ggear

MALIK Fraternity

(MSY): MALIK warrior, Africa*, hand-sign*, open shield*, crown
*available with letters, chapter, date, and/or number inside
back to the top
---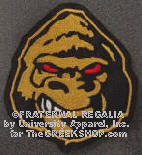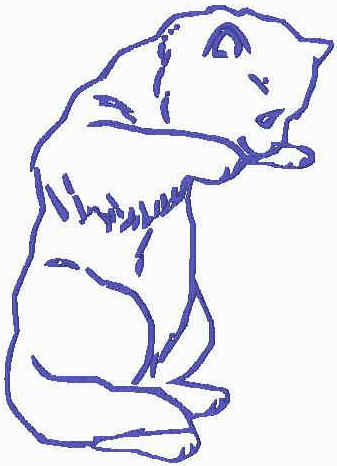 Non-specific symbols & designs
Over 500 designs available, contact us for a specific design if not listed. Many can have additional lettering added inside.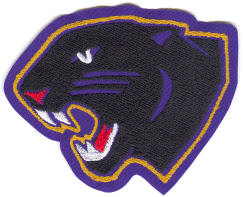 Animal MASCOT Designs: Heads or Parts
ape head (profile, 3/4-view, or front-facing), ape footprint (single, double, or mini set of 7), badger head, bear head, bear claw, bison head, buffalo head, bronco head, bull head (front facing or 3/4 view), bulldog head, cougar head (outline), deer (buck) head, eagle head, gator head, giraffe head, gorilla head, hawk head, flaming horse, husky head, lion head (profile, 3/4-view), longhorn, lynx, panther head (profile outline or full color), panther head (cartoon), paw print (cat paw, poodle paw, "big cat" paw*, wolf paw), ram head, razorback head, rhino head, tiger (angry w/ claws), tiger head, timber wolf, wildcat, wolf head (angry, 3/4 profile), zebra
*Big Cats include Tigers, Panthers, Cougars, etc.
back to the top
---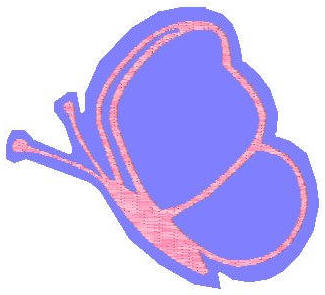 Animal MASCOT Designs: Full-Bodies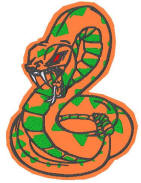 alligator (standing), ape full body (standing, walking), armadillo, asp (cobra), strutting badger, beaver, bull, bumble bee, bulldog (solid or outline), bunny (sitting, standing, or w/flower), butterfly (front or profile), butterfly w/ rose, cardinal, fighting cardinal, cat (w/ string, sitting, standing, Persian, cartoon, Egyptian w/ collar & jewels, Egyptian w/ asp), Cat lady (cartoon, Egyptian), Centaur, chameleon, cheetah, cobra, colt inside horseshoe, cougar, crab, crow (sitting, flying - both small only) dolphin, dove, dragon, baby duck, flying duck, flying eagle, elephant, elephant herd, baby elephant, falcon, flamingo, frog, fox, frog, gator (standing, gator w/ G, goat, goose, hen, hummingbird, jaguar, kangaroo, lamb, leopard, lion (prowling, standing), lion (cartoon front-view, cartoon profile, winged lion), mouse, mustang, owl, panda bear (sitting [small only], happy), panther, Pegasus (winged horse), penguin, phoenix (front facing or profile), poodle, prairie dog, puma, puppy (small only), Strutting Ram, rattler, rooster (gamecock), salamander, scorpion, seahorse, shark, spider, squirrel, stallion, stingray, swan, teddy bear (w/ bow, w/ heart, winged bear w/ heart), tiger (pouncing or crouching), raging turkey, turtle (profile, top view, front-facing, fighting), unicorn, strutting wolf, wolf (howling, walking), yellow jacket
back to the top
---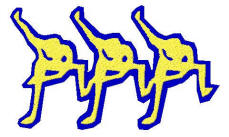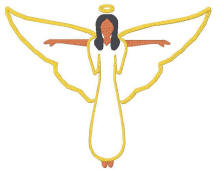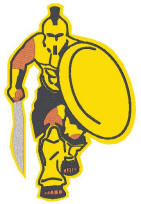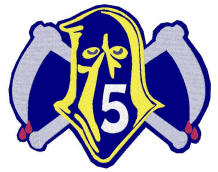 Other MASCOT Designs
angel (various), bandit, Buccaneer, caveman, cheerleader, Conquistador, cowboy, devil w/ pitchfork, devil head, executioner, flaming head, Frontiersman, General, Ghost, Grim Reaper, Indian brave, Indian head w/ braids & headdress, dancing Indian, Indian Brave, Indian Chief (detailed), Indian Chief (silhouette), fighting Irishman, king, knight, knight's head (profile or front-view), knight on horse, jester, lumberjack, mermaid, minuteman, outlaw, patriot, Peanut man, Phantom (mask, face in mask), Pharaoh head (version 1, version 2, version 3), pilgrim hat, pirate (with sword, bearded), Quaker head (male), sheriff, skull & bones (front facing or profile), Spartan (outline), Spartan w/face (outline or detail), 3 Steppers, Thor, Trojan, Viking, warrior, Wizard
back to the top
---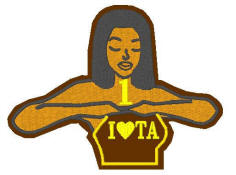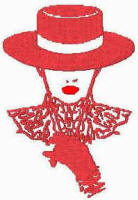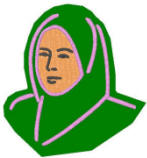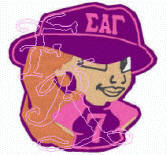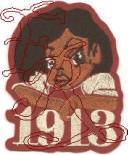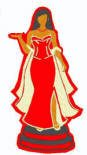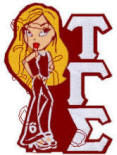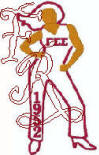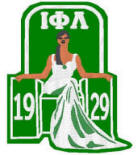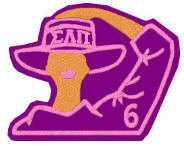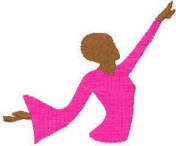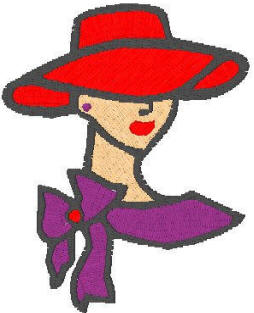 Special Lady emblems
Designs are representative of the completed embroidered emblem. All designs will not exactly match. Colors of many emblems may be changed to coordinate with garment. We offer a variety of ladies -- busts or full bodies -- that can be made to represent any organization. Many can used in conjunction with various mini emblems, Greek letters and/or numbers, depending on size.
Lady holding number, Lady w/ outstretched hand (bust), Hat Lady #2 (front-view with hat), Lady wearing hijab, Hooded Lady, Girl Winking, Girl Leaning, Lady on Pedestal, Sorority "Bratz", Lady Posing, Sorority Throne, Greek Goddess, 'Tude Lady, Lady pointing towards the sky, Sitting girl, Fortune Teller, Hat Lady #1 (3/4-profile w/ flower in hat), Lady with split-face, Sexy Lady holding w/ outstretched hand , Hat Lady #3 (with scarf)
Hat Lady #4
back to the top
---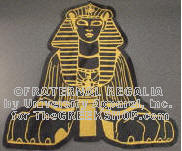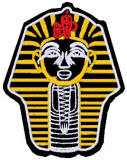 EGYPTIAN Designs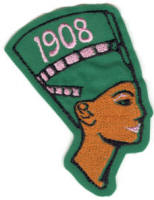 ankh, ankh/eyes, asp, Africa, Egyptian cat w/ asp, Egyptian Man, Egyptian Woman, Isis head, Nefertiti, Pharaoh head (several versions: profile, silhouette w/ asp, outline, or detailed), Egyptian pyramid, Eye of RA, 3 Pyramids of Giza, Sphinx (profile, front-view), Sphinx head, angry Sphinx (full body outline or detailed), Tut Mask
back to the top
---
8th note, happy 8th note, two 16th notes, band leader (young female), bass clef, cadet head (male), drum, harp, instrument collage, lyre, marching band hat, music notes, music song, music lady, music man, pan pipes, piano keys, saxophone, treble clef, trumpet player (male), turtle playing sax, happy violin
back to the top
---
ART/SCIENCE/ACADEMIC Designs
atom, apothecary jar (mortar & pestle), book, open book, brain, camera (tripod), caduceus, chef's hat, chess knight, chess pawn, Claddagh, compass & T-square, director's chair, combo drama mask, 2 drama masks, gavel, globe, heart, key, crossed keys, lamp of knowledge, lyre, mask (ladies' or men's), moon (crescent, man in moon), National Honor Society (small only), nurse's cap, quill, crossed quills, rainbow, ring, Scales of Justice, scroll, shooting star, star, Star of Life, storm cloud, sunshine w/ cloud
back to the top
---

NAUTICAL Designs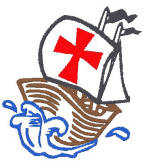 anchor, captain's wheel, captain's wheel/anchor combo, life preserver, pennant, sailboat, ship
back to the top
---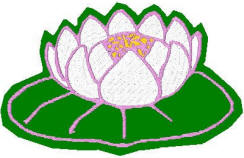 Floral Designs*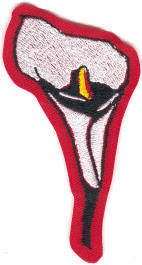 Calla lilies, carnation, chrysanthemum, daffodils, ivy, ivy corner spray, lily, Maple leaf (outline or solid), Ming blossoms (w/ ivy vine), oak tree, orchid, palm tree, palm trees (2 w/ sun), rose (open flower, stencil bud +, connecting roses, crossed roses, long-stem rose+), rose & bud+, rose & butterfly, rosebud, rose wreath, violets (single or bunch), water lily, wreath
*small only, except where noted by +
back to the top
---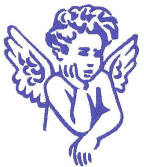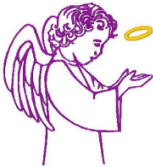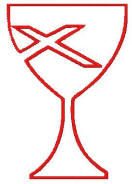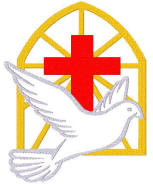 Religious Designs
angel, angel w/ halo, chalice (with or without cross), Christian cross, cross w/ flame, crown (5-point or jeweled top), crown w/ cross, Eye of RA, Icthus, Jesus, praying hands, rose (long-stem), rosebud, rope circle, Star of David
back to the top
---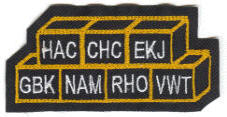 MISCELLANEOUS Designs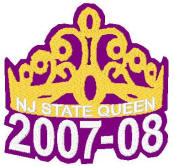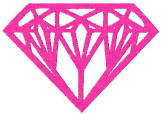 American flag, arrow, arrowhead, apple, balloons, bow & arrow, brick, 7 stacked bricks, candle, cartouche, circle, chalice (with or without cross), comb & scissors, cornucopia, corvette, cross, cross w/ flame, crown (5-point or tiara-styled), cyclone, diamond (4-point or gemstone), dog tags, $ (dollar sign), fez w/ tassel, gavel, globe, Greek temple, hands (praying or shaking), house, kite, lighthouse, lightning bolt, maple leaf, martini glass, Noah's Ark, oval, paddle, paper doll, paratrooper, "pearl", pipe wrench, crossed pistols (small only), pitchfork, praying hands, pyramid (Mayan), ? (question mark), race cars, racing flags, rainbow, ribbon, winner's ribbon, rocket ship, rose (long-stem), rosebud, rope circle, school bus, scimitar (sword), star (plain, shooting, cool w/ shades), Star of David, States (all 50 available) strawberries, storm cloud, sunshine w/ cloud, sword, crossed swords, teddy bear, torch, torch w/ wreath, tornado, tow truck, tractor trailer, train, trowel, United States, western boots/rope, western boots/cap/gun
back to the top
---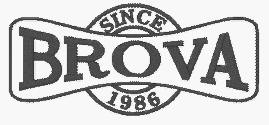 For Borders and Drop-Ins, enter here =>

---
Have a custom large and/or small embroidered symbol for your organization created by University Apparel. One-time charge varies based on design, please submit your design for feasibility and pricing.
Set-up charges range:
$75.00 and up.
back to the top
---

<=Back to Lettering Style Selections, or choose a category below
| Crest Availabilities | Symbol Choices | Embroidery Fonts |
Sewn-on Letters | Protocol
---
[ Gift Selections | Bags | Caps | Scarves ]
[ Shirt Selections | Sweatshirts | Sweaters ]
[ Jersey Selections | Windbreaker Selections | Jacket Selections ]
[ Directory Page | Lettering Styles/Symbols ]

[ FraternalRegalia.com | Non-Greek Organizations | J2SPORTS: school/team ]
[ TheMAAC.com | G-Gear | IotaWear.com | ElkExpressions.com ]

[ ORDER NOW | Request an Order Status | Policies ]
[ Guestbook | About Us | Home ]
Privacy Statement/Terms of Use
The items shown on this website are not marketed nor offered for sale as ready-made or in-stock retail items for any specific organization, unless specified as such. Photos are shown as examples of the work that may have been done in the past and/or that may be made for your particular fraternal organization.
The GREEKSHOP TM is a trade name of University Apparel. "TheGREEKSHOP.com" (TM) is the sole property of University Apparel and neither "The GREEKSHOP" nor "TheGREEKSHOP.com" may be used without written authorization. For more information about this website, please contact the webmaster.
TGS, the Temple logo, and the words Tau Gamma Sigma, are marks of, stand for, and are representative of "The GREEKSHOP" by University Apparel, and are not reflective, inclusive, or indicative of any other past or future fraternal organization.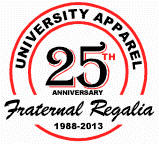 Copyright © 1997-2018 [The GREEKSHOP TM/University Apparel]. All rights reserved.
Information in this document is subject to change without notice.
Other products and companies referred to herein are trademarks or registered trademarks of their respective companies or mark holders.
Greek letters, name, or insignia of particular fraternal organizations are not necessarily being sold under a license or other sponsorship from those organizations, and the manufacture and/or sale of products contained herein does not necessarily indicate approval by a national or local organization. It is the product manufacturers' intent that sales be only to and/or for members or pledges of the represented fraternal organizations.
"Special order purchases from local vendors are tantamount to a consent to use agreement or a limited license..."
Sarah Evans Barker, Judge, United States District Court, Southern District of Indiana
So ordered, 25 October 2004
Products for Greek Licensed groups may be subject to additional licensing fees. Contact us for more information.